Munnar,kerala,India
Munnar is located at the Idukki district of Kerala State in South India.
Munnar's mesmerising greenery, mountain scenery, calmness and cool refreshing air attracts honeymooners and tourists throughout the year. It is a weekend hideout location.
Munnar is an idyllic tourist destination with rolling hills, grasslands, dense forests, brooks and rivulets, diverse flora and fauna, numerous waterfalls, lakes, tea plantations and walking trails. The best time to visit Munnar is from the months of August to March.
Mysore,Karnataka,India
Until 1947, Mysore was the capital of the Kingdom of Mysore and was ruled by the Wodeyar dynasty, except for a 40-year era in the 18th century when Haidar Ali and Tipu Sultan were the de facto rulers of the province. The Wodeyars were patrons of art and culture and contributed significantly to the cultural growth of the city, which has led to Mysore earning the sobriquet Cultural capital of Karnataka.
Mount Abu,Rajasthan,India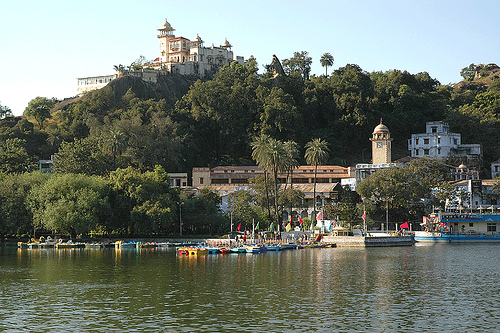 Mount Abu situated at a average height of 1,219 mtr's above sea level is the oasis in the deserted land of Rajasthan and posses the honor of being the only hill-station in Rajasthan as well as north-west India, The world famous tourist destination is known for its Delwara Jain temples and natural beauty world over, situated amidst lush green forested hills on the highest peak in the Aravali range is also the summer capital for the Indian state of Rajasthan, home to lakes, waterfalls and green forests, the hill retreat, has a very cool and soothing climate thanks to its rich flora covering the entire hillside that includes coniferous trees and flowering shrubs. Mount Abu with its word-class tourist facilities with hotels ranging from budget class to three star and heritage provides a great holiday escape and honeymoon attraction. Every year more then three million national and international tourists visit mount abu enjoying its scenic beauty, rich flora & fauna as well as the marble art of delwara jain temples.
Myanmar
Myanmar is situated in southeast Asia and is bordered on the north and northeast by China; on the east and southeast by Laos and Thailand; on the south by the Andaman Sea and the Bay of Bengal; and on the west by Bangladesh and India. It is located between latitudes 09°32'N and 28°31'N and longitudes 92°10'E and 101°11'E. The country covers an area of 677,000 square kilometers (261,228 square miles) ranging 936 kilometers (581 miles) from east to west and 2,051 kilometers (1,275 miles) from north to south.